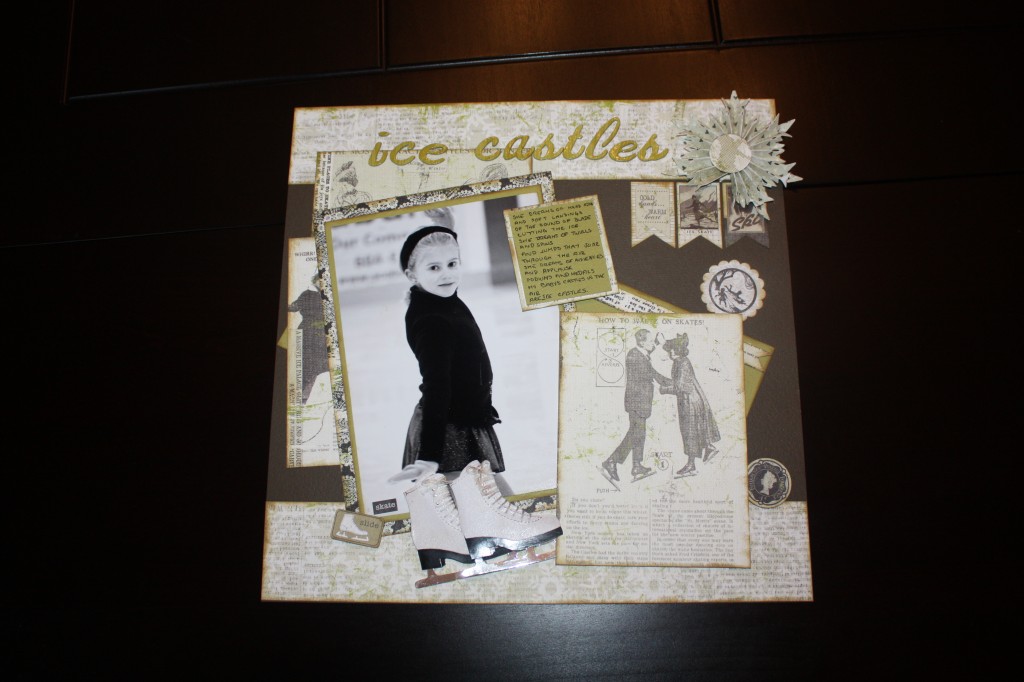 This is a recent layout that I completed for a page design contest at Cherry Lane Scrapbook Shoppe.  I decided, after seeing how wonderful this photo was, that I didn't want to confine myself just to the contents of the kit, so I bought a little more of the Authentique papers and the accompanying stickers.
I really love how the layout came together – I love the vintage look of the paper and stickers. I love the way the green pops all the neutral colours in the layout.  I love this layout!
The journalling is small and hard to read.  It is a poem I wrote for my daughter, Amy.
She dreams of hard edges and soft landings
of the sound of blade cutting the ice
She dreams of twirls and spins
and jumps that soar through icy air
She dreams of audiences and applause
podiums and medals
My baby's castles in the air
are ice castles