I have been scrapbooking a lot lately.  First, I was preparing for the Graphic 45 Design Team Audition and when I completed the projects for that, I was left with a million ideas that I didn't have time to scrapbook.  That lead to a 'Spring' banner for my mantel made with Graphic 45 Secret Garden paper and a layout of my daughter Amy as a mouse in the Nutcracker Ballet using … wait for it…Graphic 45″s Nutcracker Sweet!  You couldn't see that one coming, could you?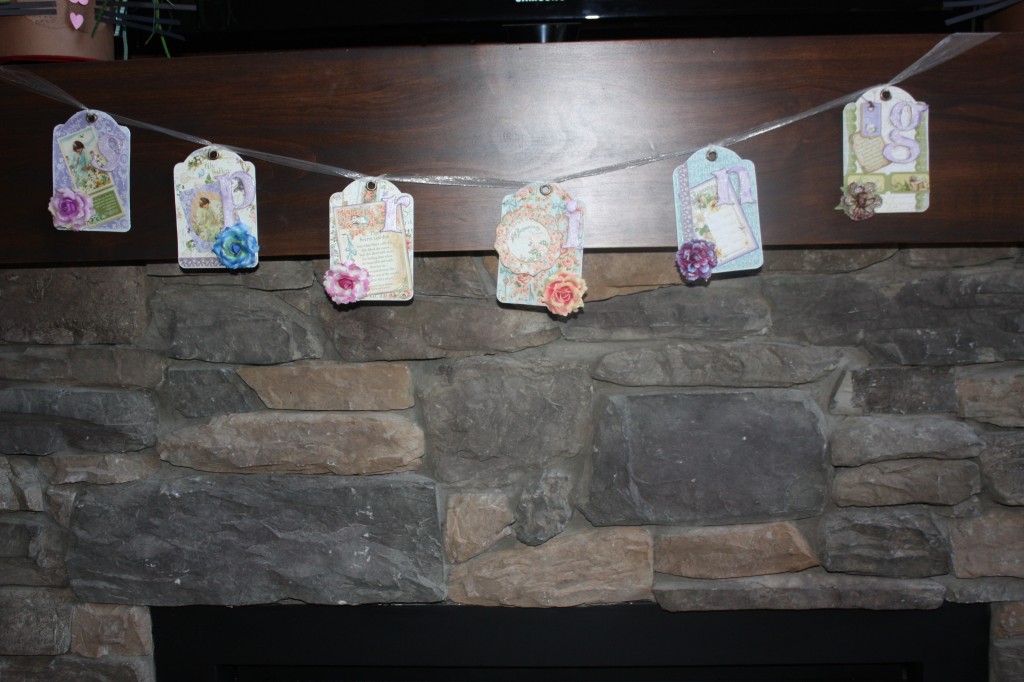 On Saturday, I then went to a local scrapbooking and quilting Trade Show at the Tradex in Abbotsford.  Watching some masters at work (Cathie Allan, from Canadian Scrapbooker Magazine and Leanne Payne from Cherry Lane Scrapbook Shoppe in Mission) gave me the desire to play with my Dylusions spray and with my rubber stamps.  I played a bit and then I created the following card: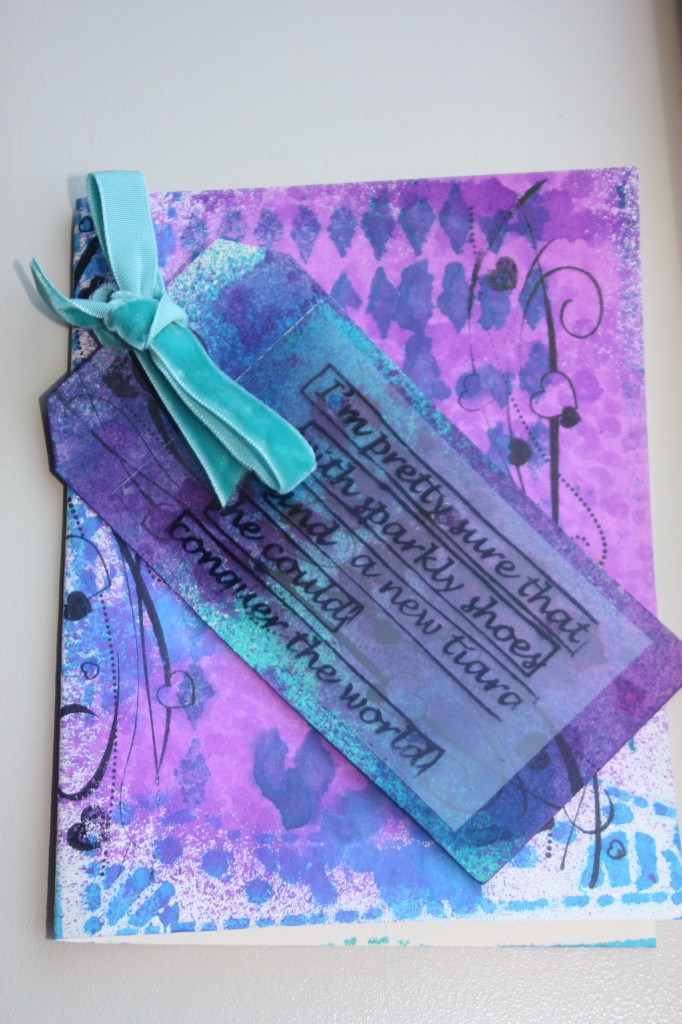 It was terrific fun and the card is very different from my normal card.   I love it!