Thank you, Graphic 45, for taking the time to view my projects.  As a confirmed G45er, I am delighted to show you some of my work using Graphic 45.
Large Tag Album:
This mini-album was created using the G45 large tag album and the Secret Garden paper collection, stickers and chipboard.  I also used several G45 Staples, such as the drawer pull, metal keys and keyholes and ribbon.  I also used ribbon from Bazzill, May Arts and Stampin' Up and flowers from Prima Marketing and Petaloo.  This project was so much fun to complete!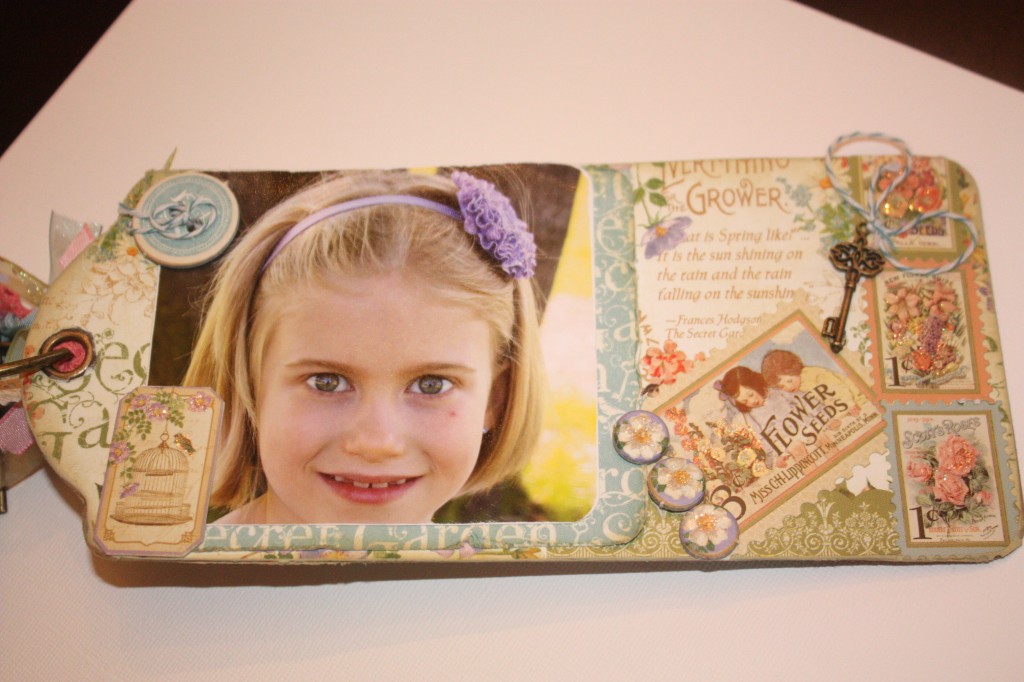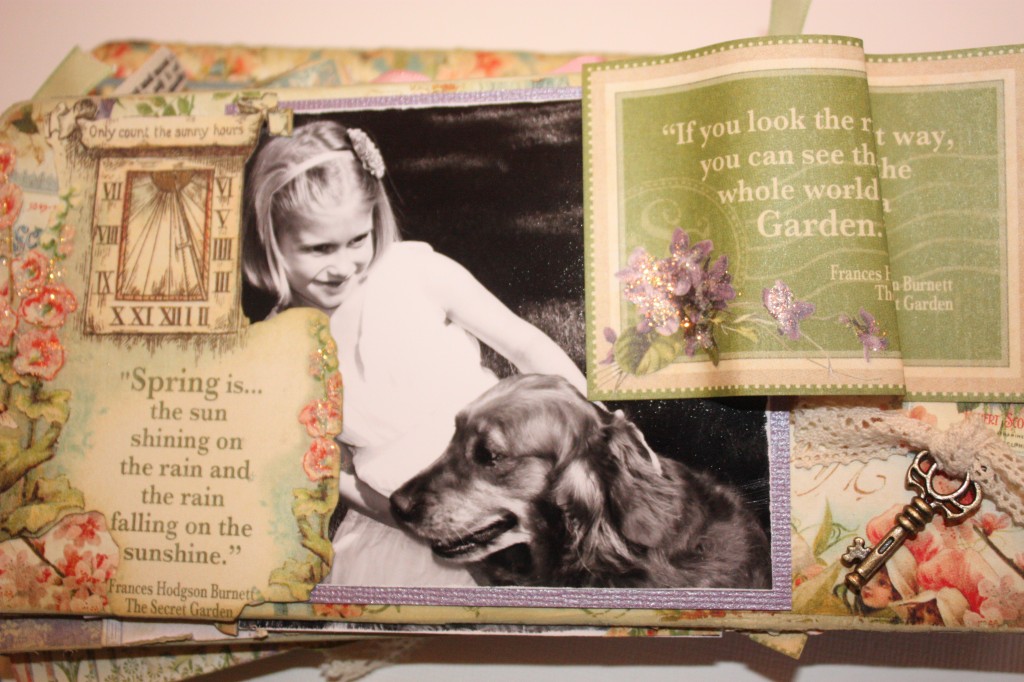 Painter's Tray
This project is a painter's tray from Tim Holtz.  I have covered it in Secret Garden paper, stickers and chipboard.  The metal elements are G45 Staples and the ribbon is from May Arts and Stampin' Up.  This would make a great class to teach as it comes together quite quickly but still looks great.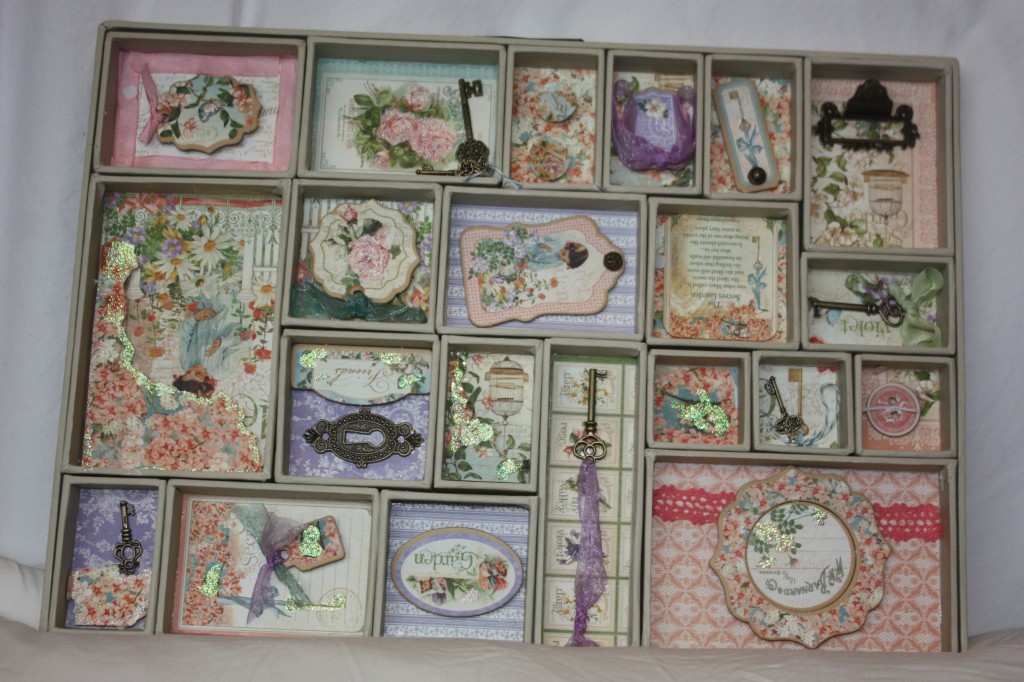 Cards:
I have said that cards are not one of my strengths but I did love making these French Country and Ladies Diary cards.  The sentiments are from The Place in Time Alphabet stickers.  I just love working with the French Country collection.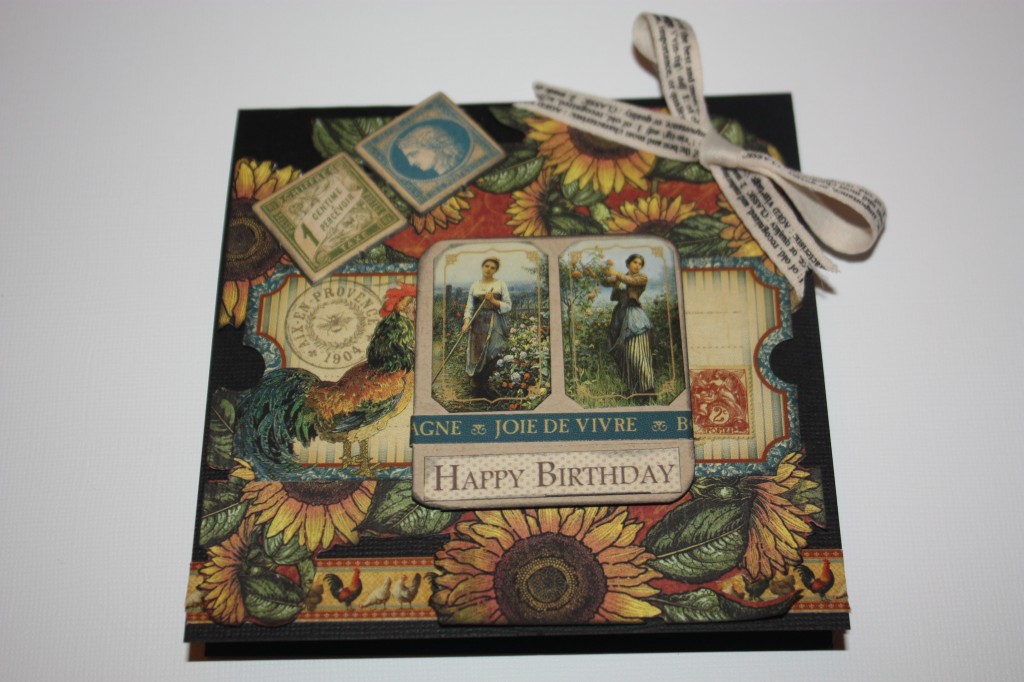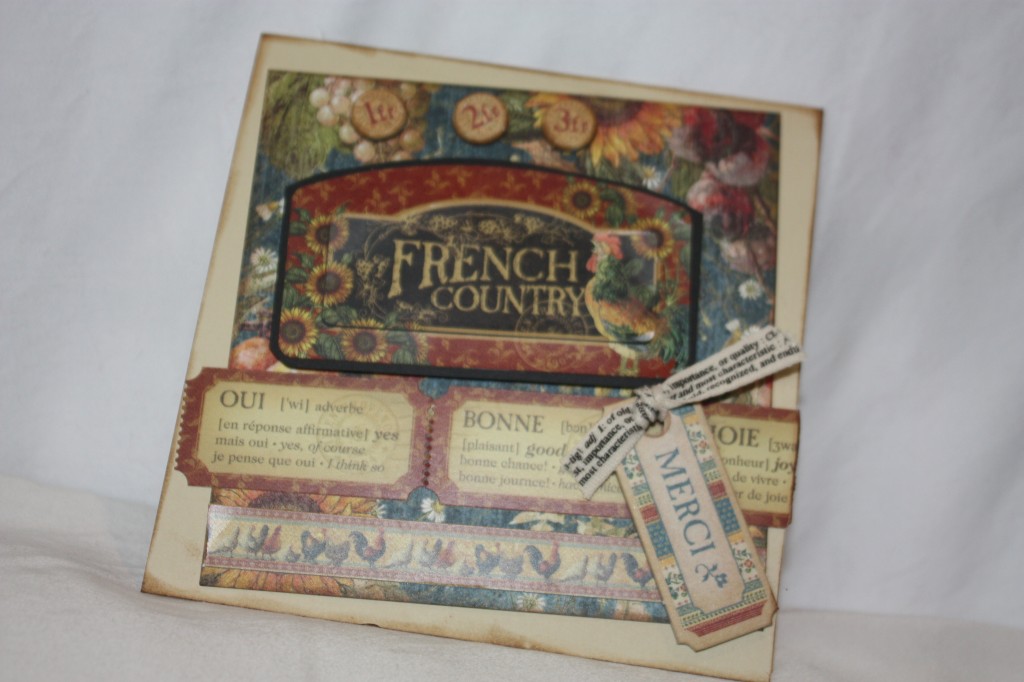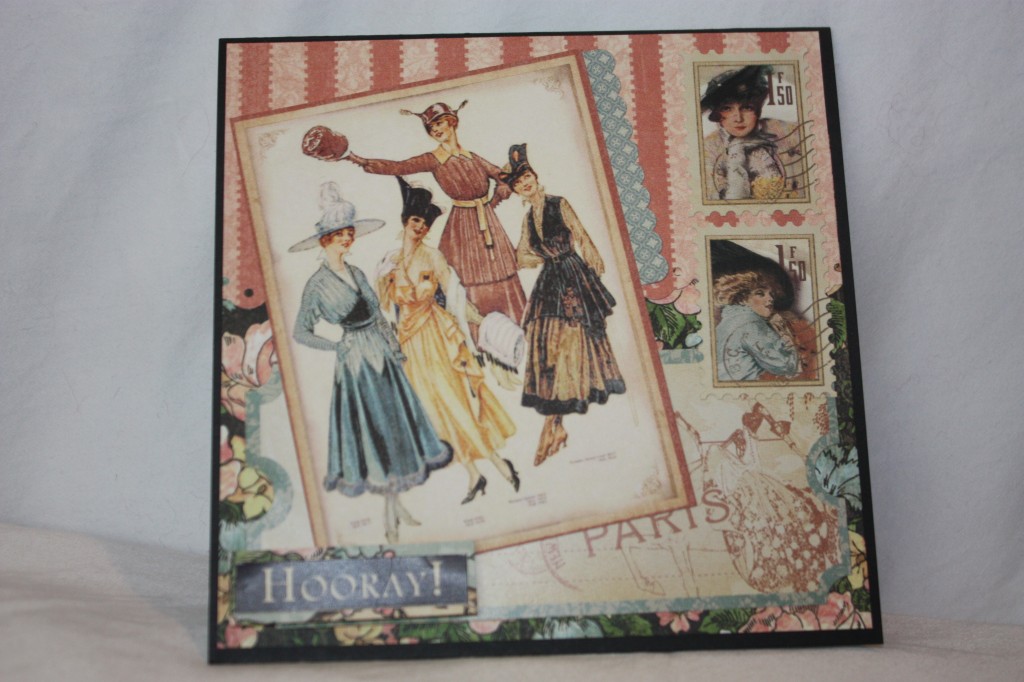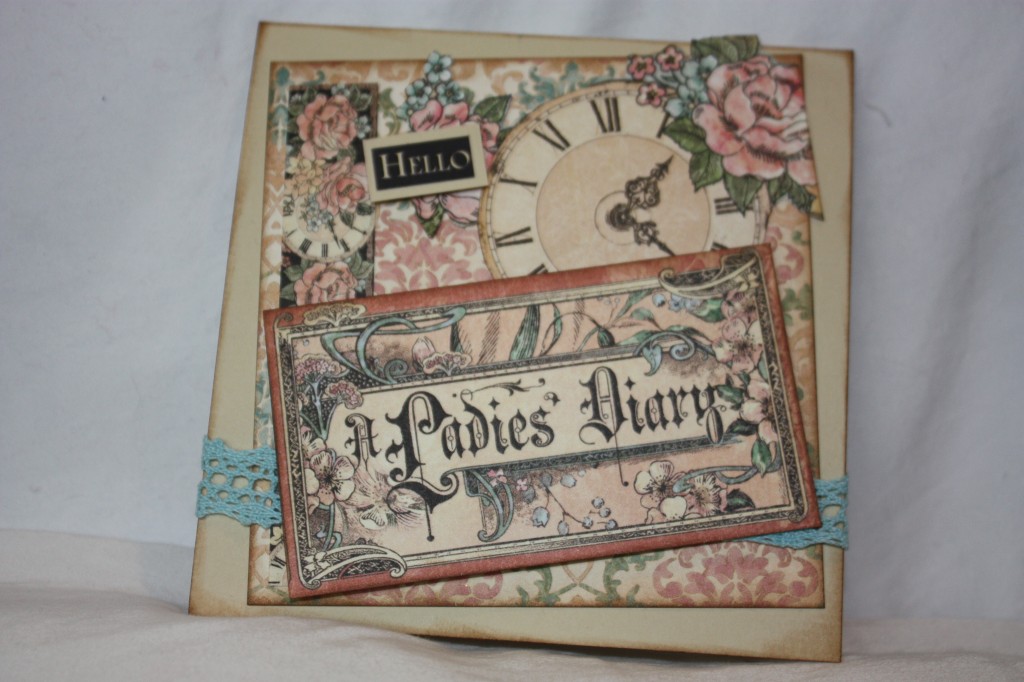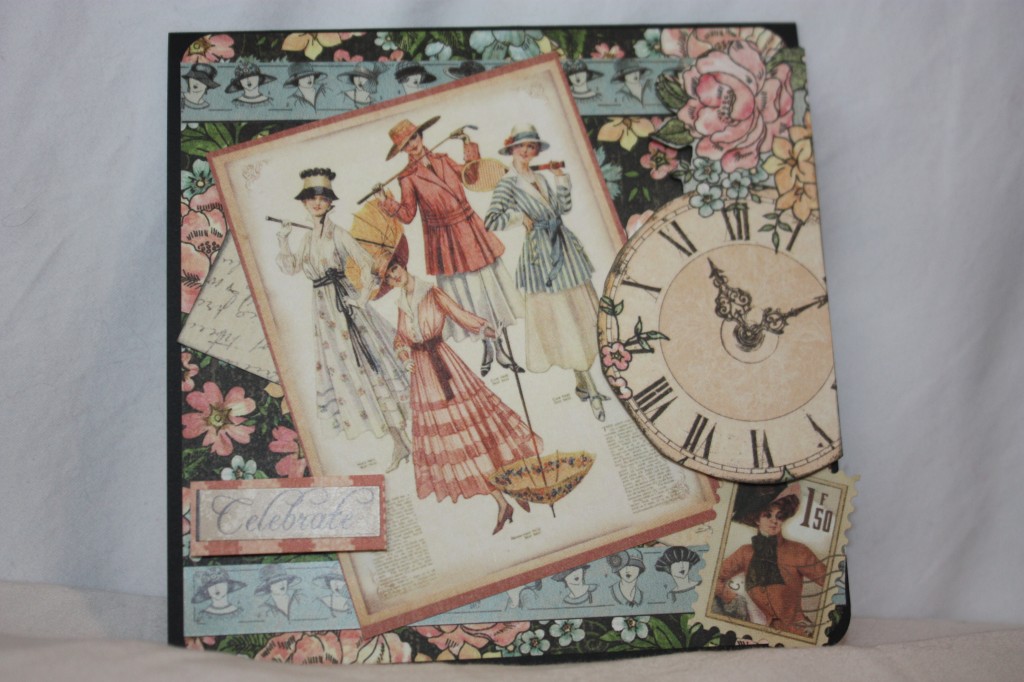 Page Layouts:
The bread and butter of every scrapbooker.  I have included layouts using some older G45 lines, such as Christmas Emporium, Steampunk Debutante, Curtain Call, On the Boardwalk (done in 2010 in 8×8 format), Domestic Goddess and Tropical Travelogue.  I loved scrapping my 2010 Hawaii pictures with Tropical Travelogue as the paper was such an incredible match for the photos.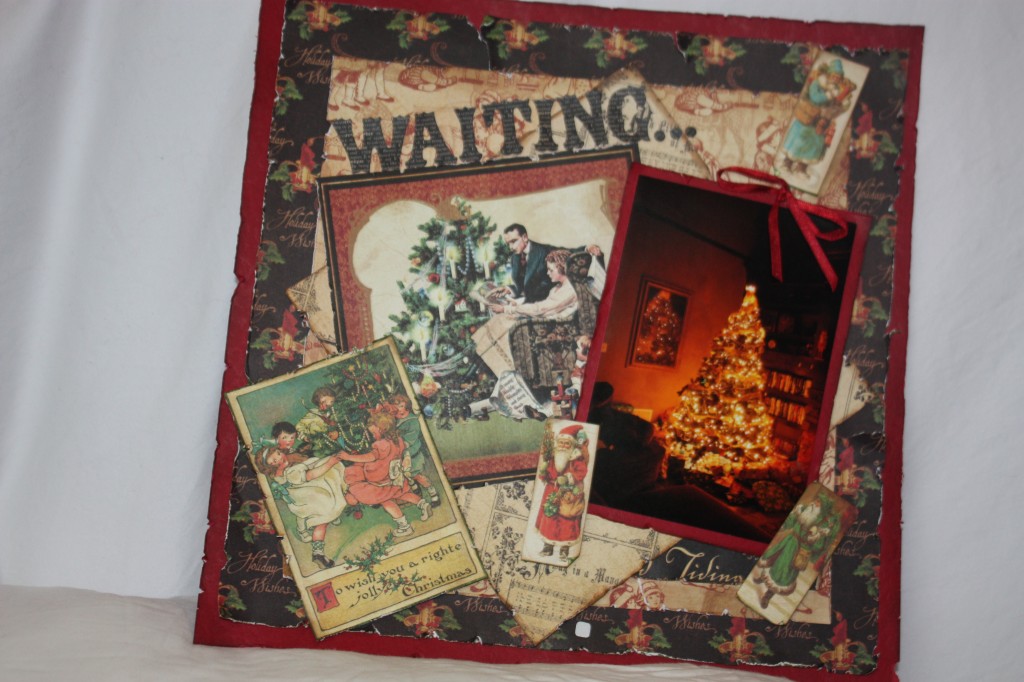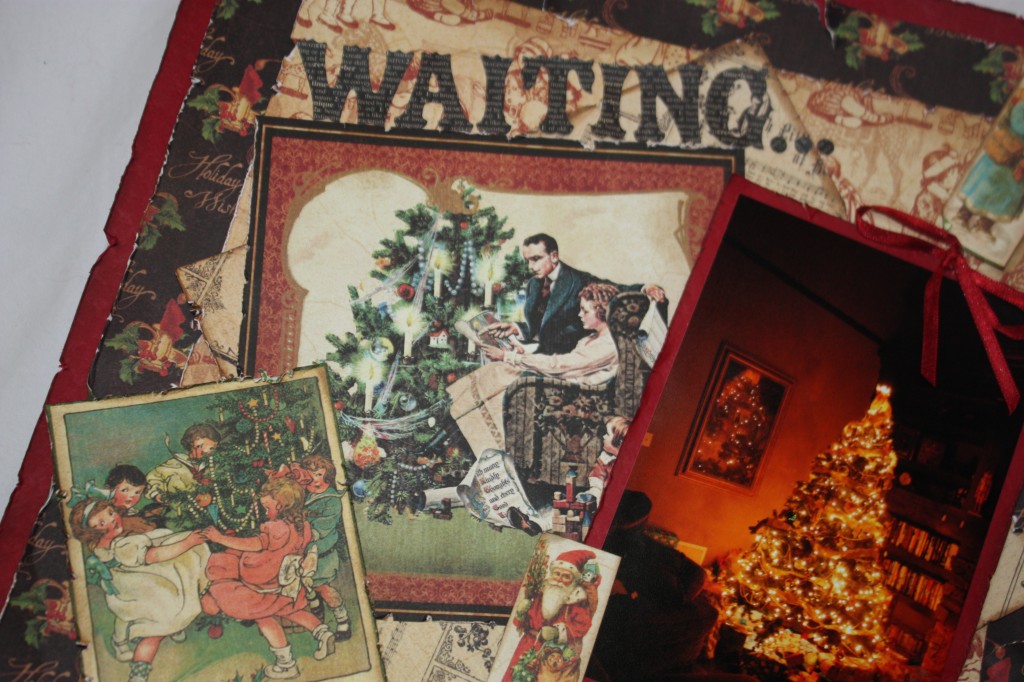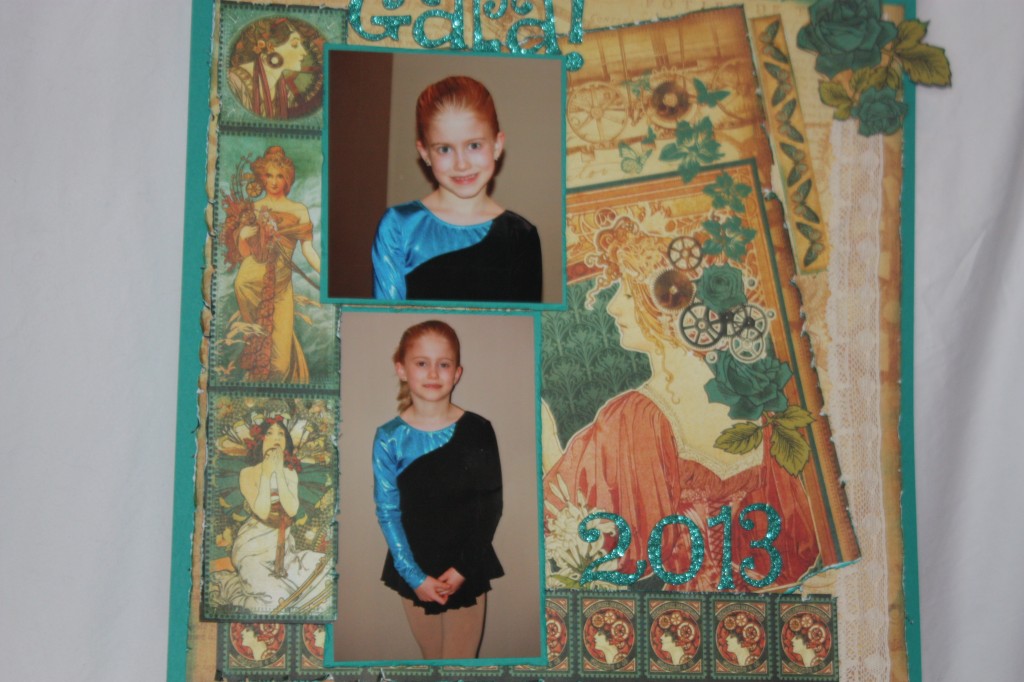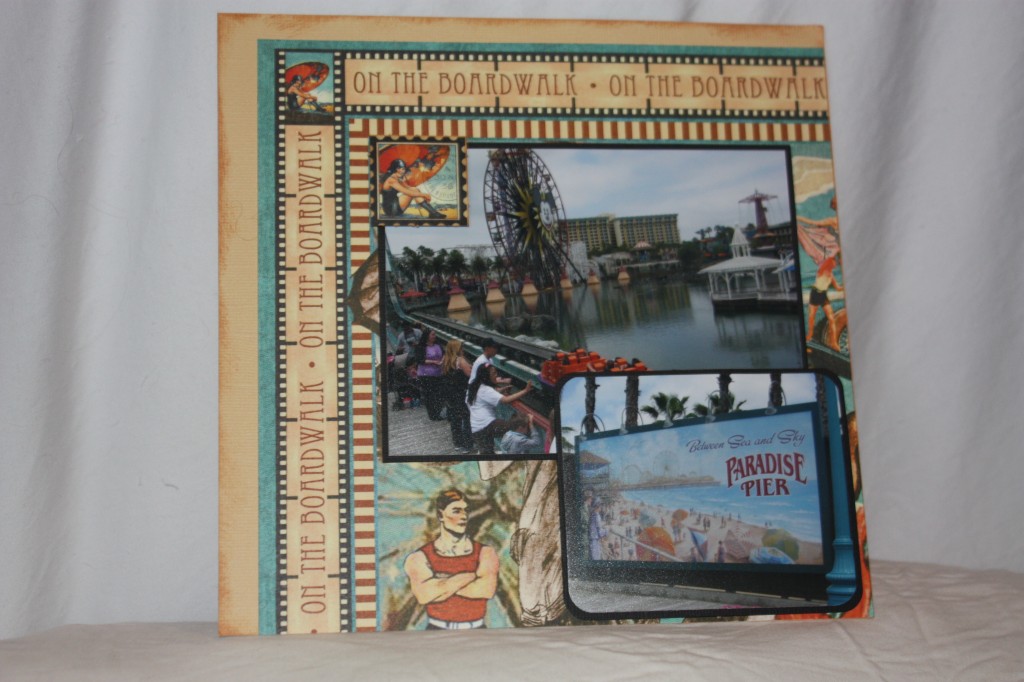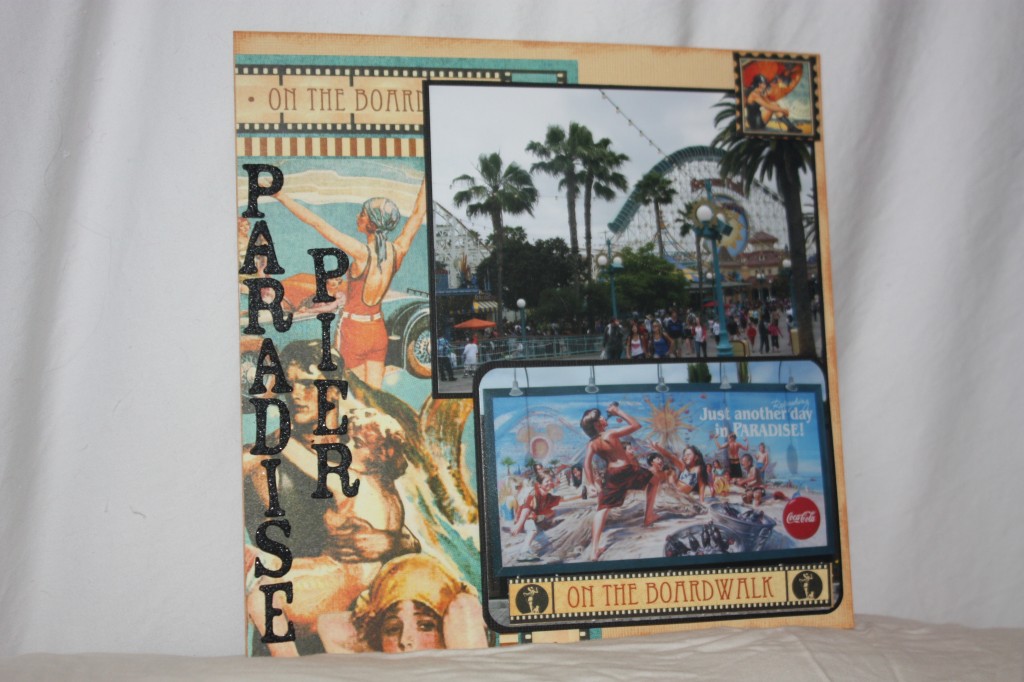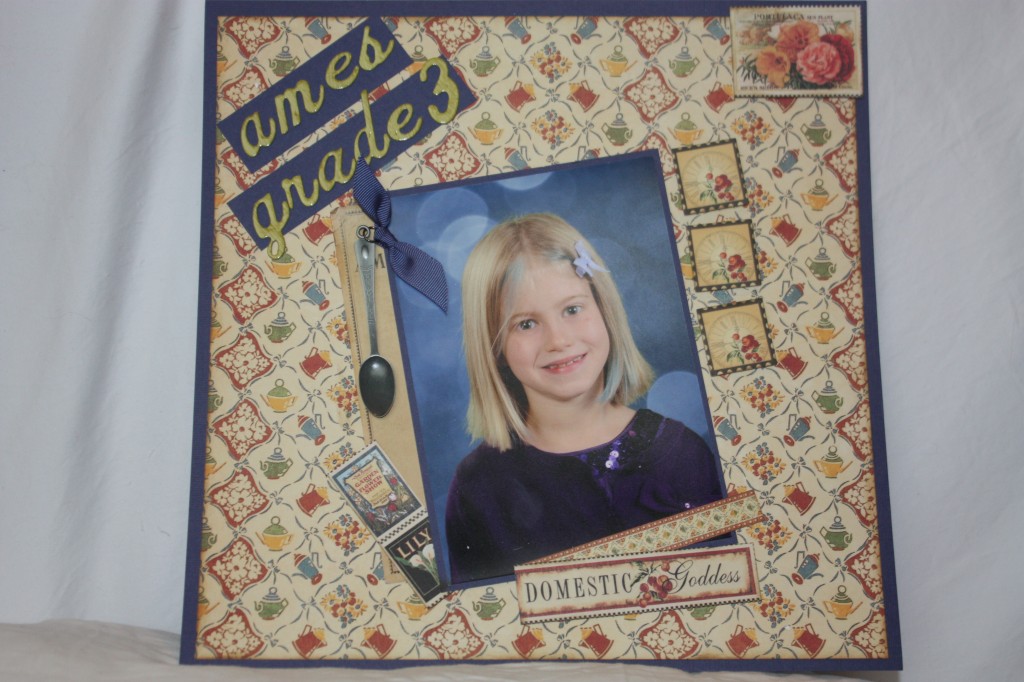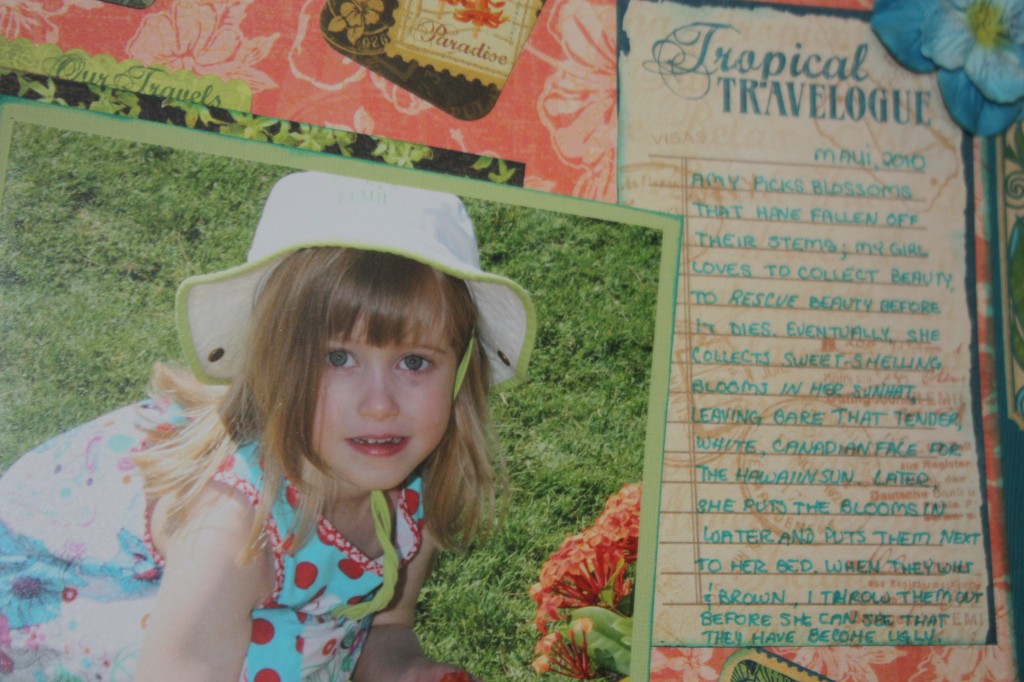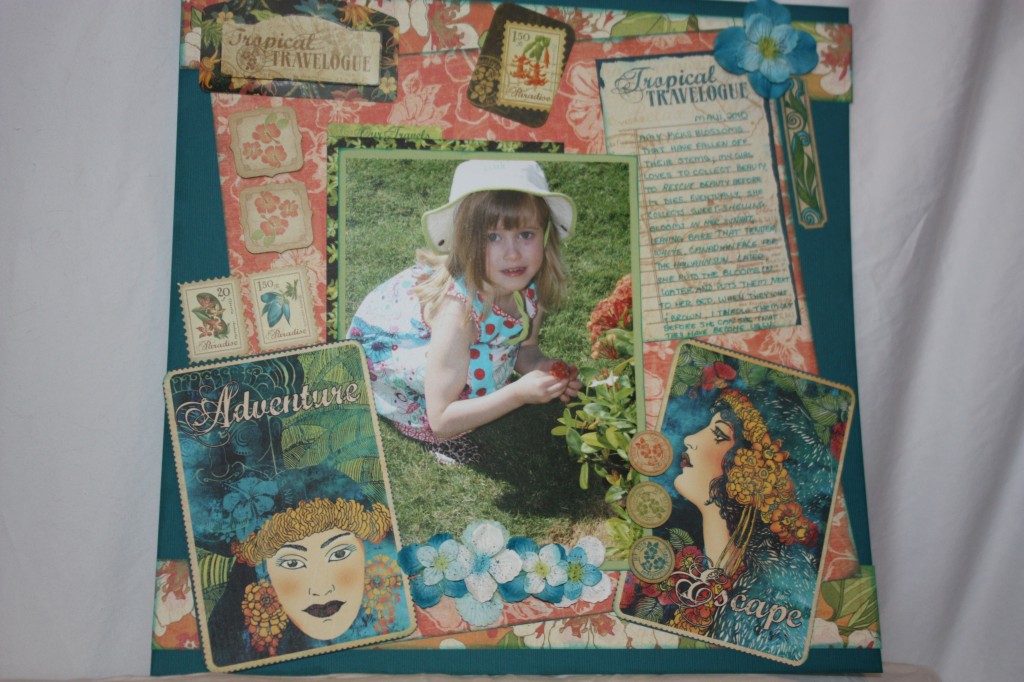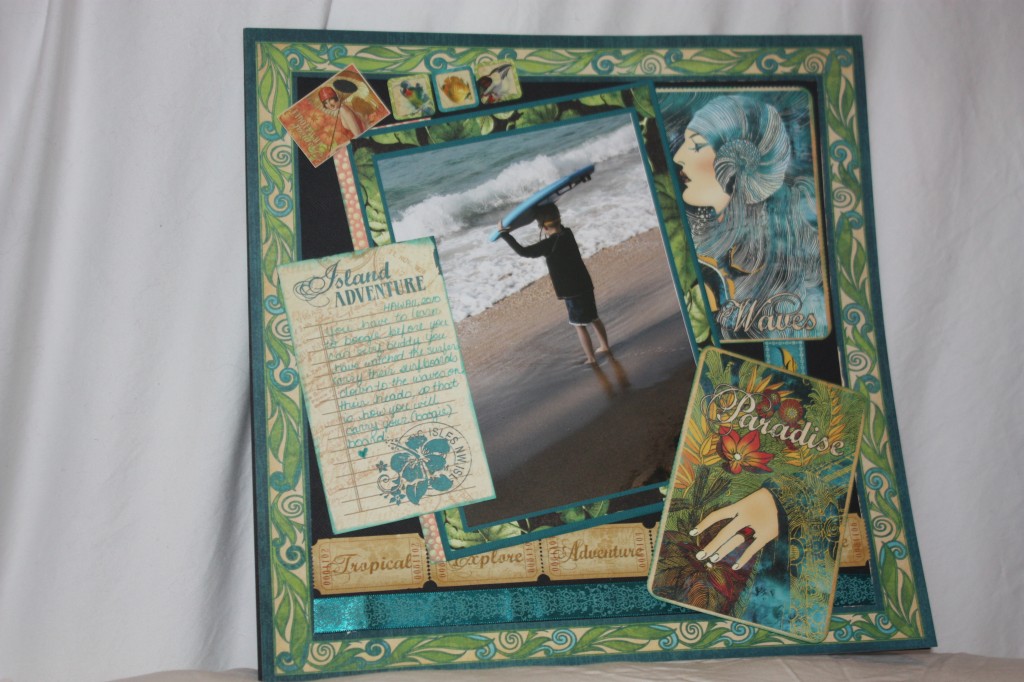 Place in Time 12×12 Calendar
This was the first scrapbooking project I finished this year.  I received the 12×12 Easel Album and the Place in Time Collection, including stickers and chipboard, for Christmas this year.  I barely could wait until the next day to begin playing!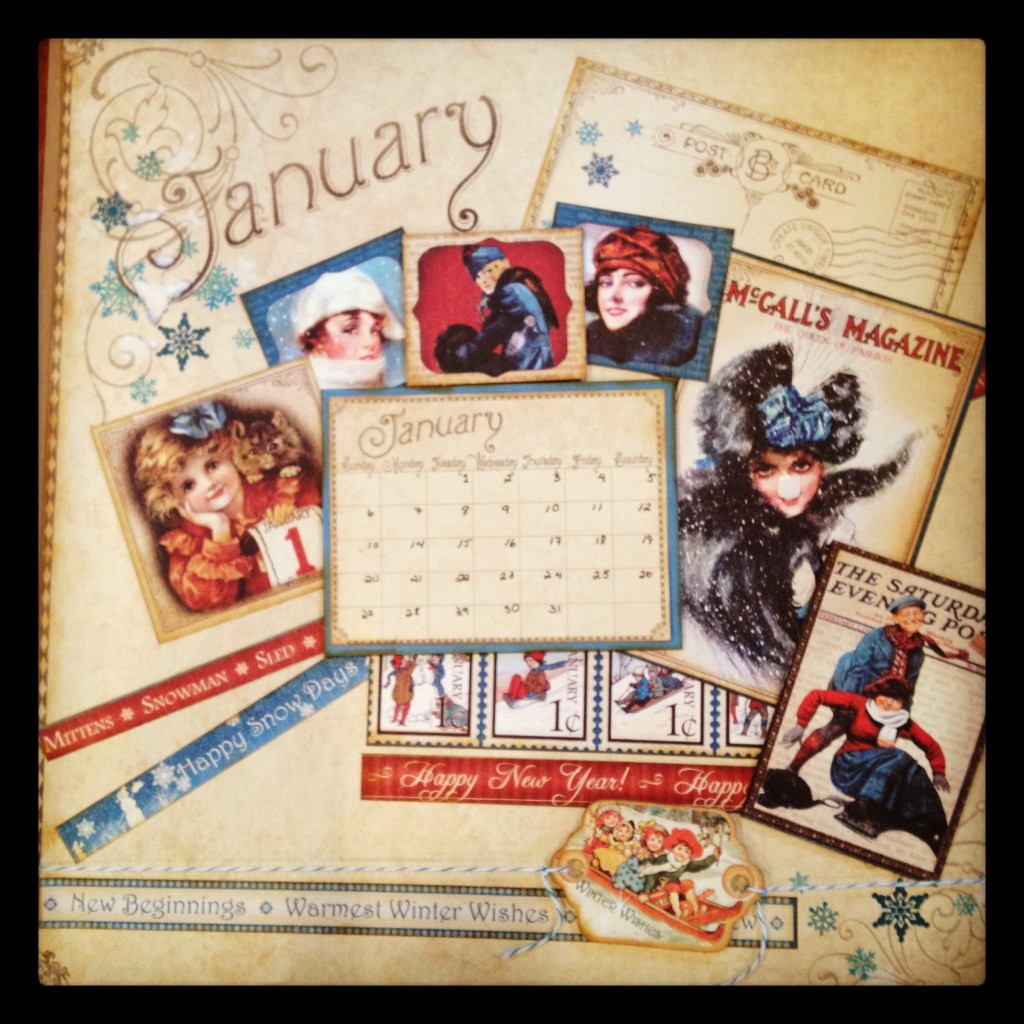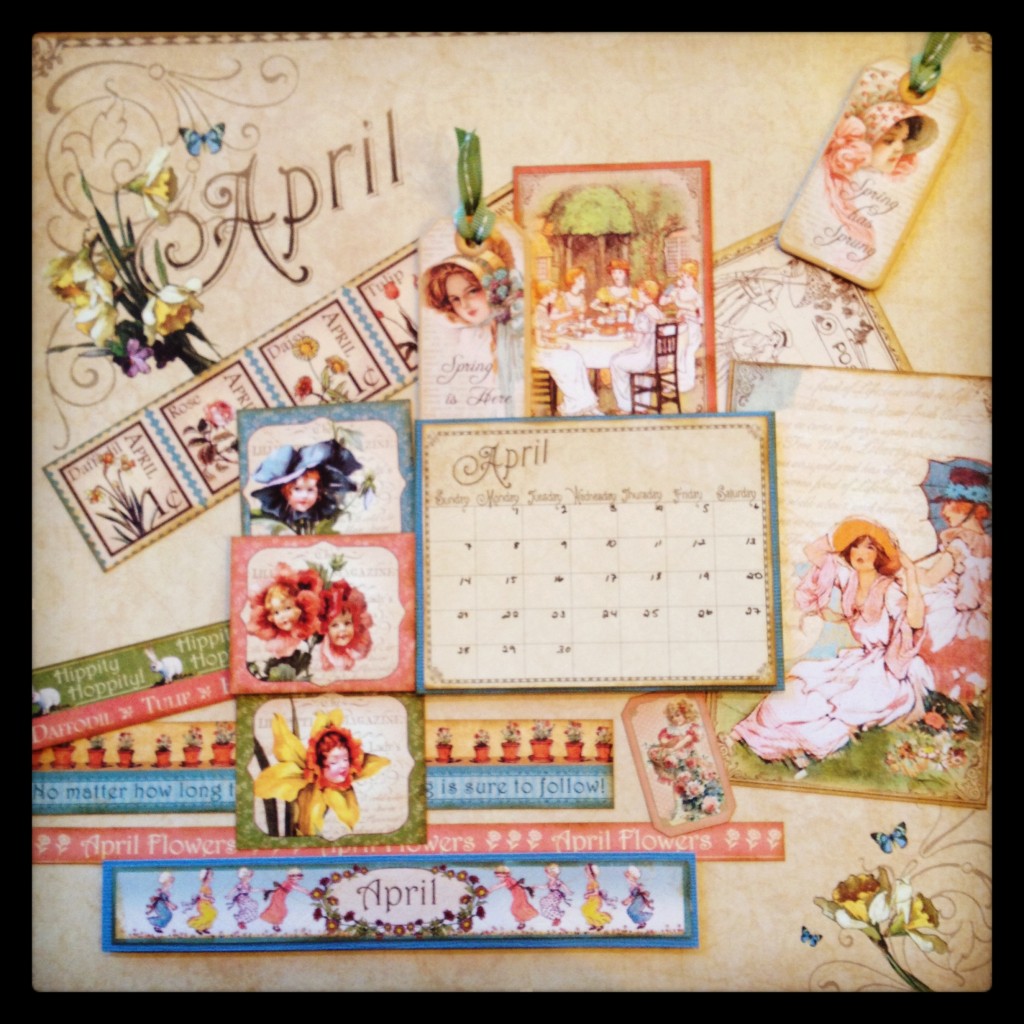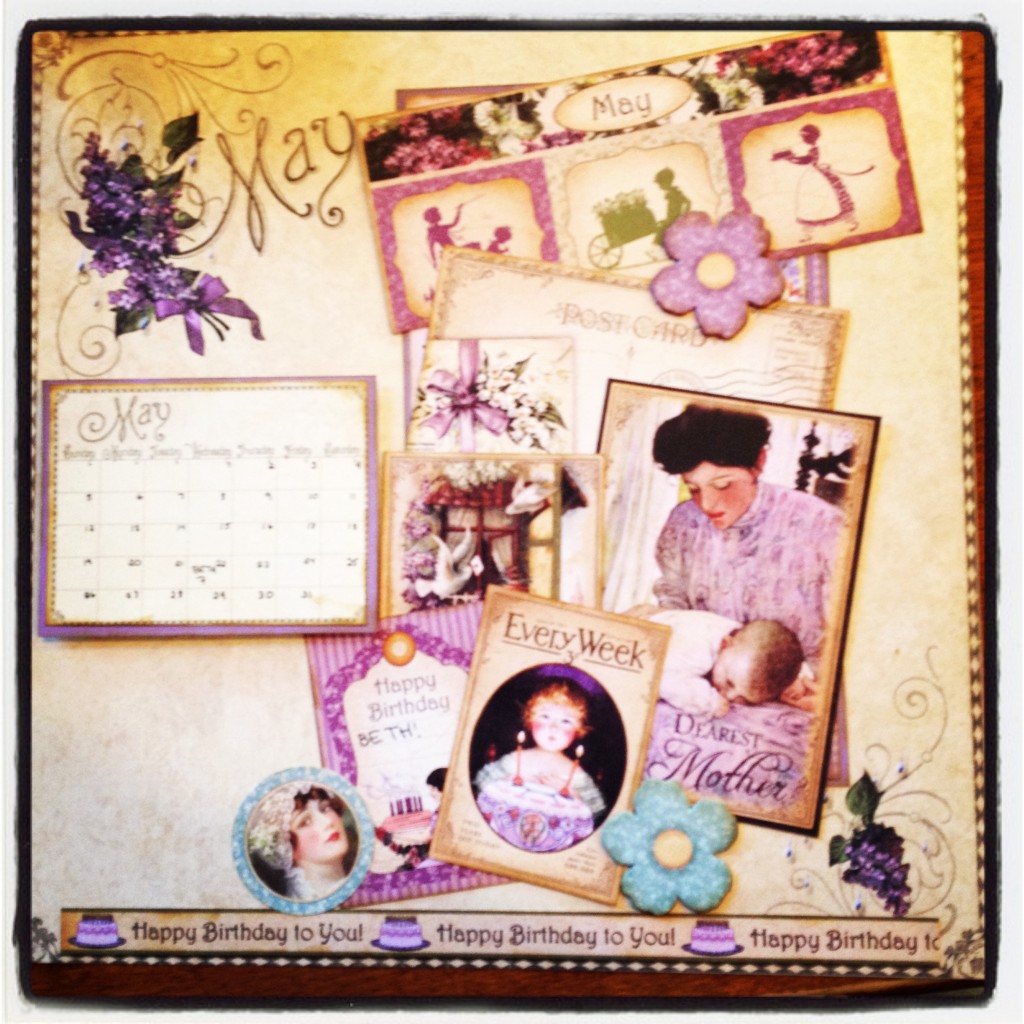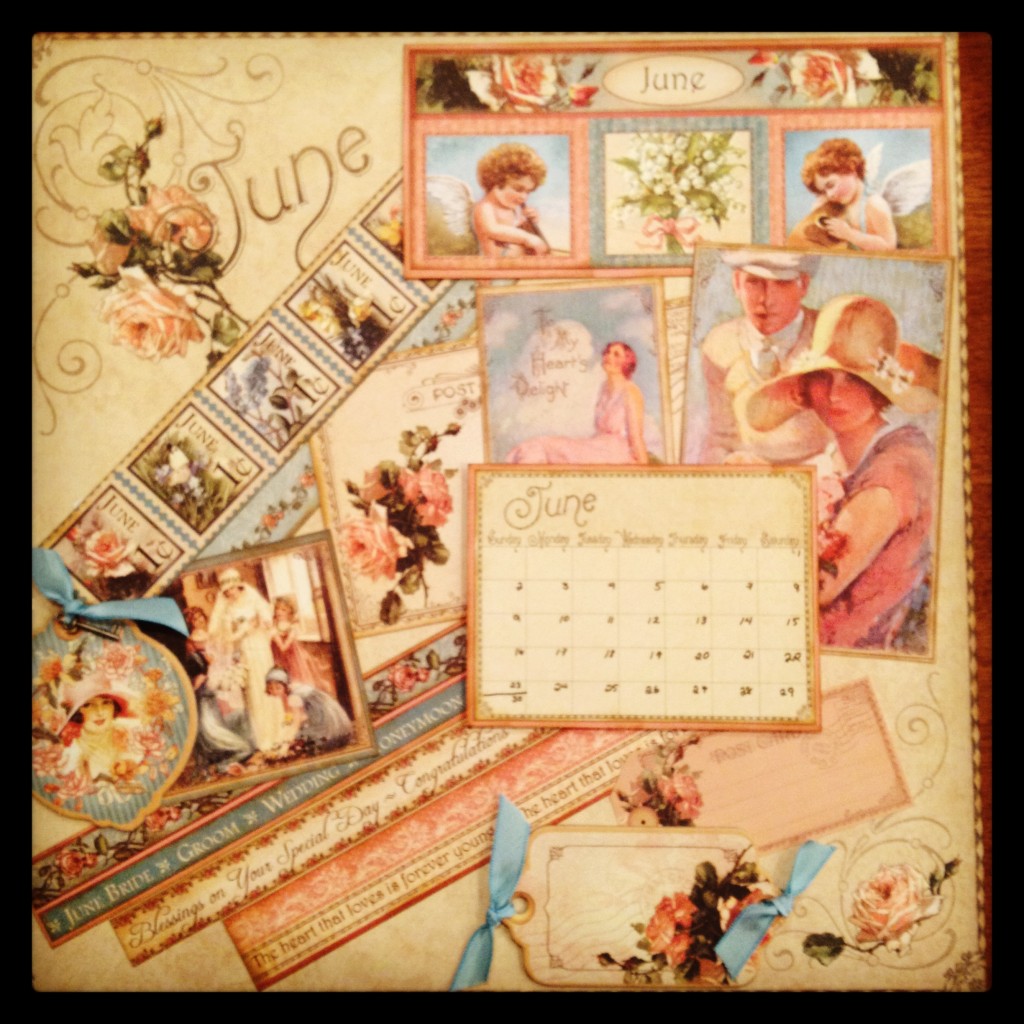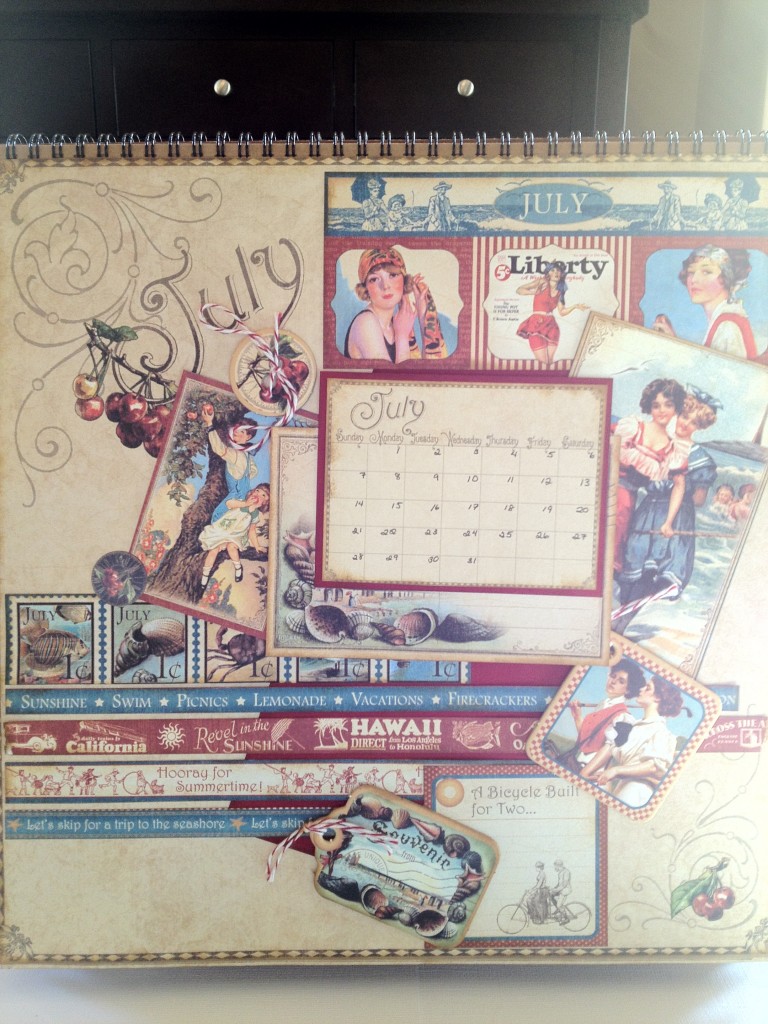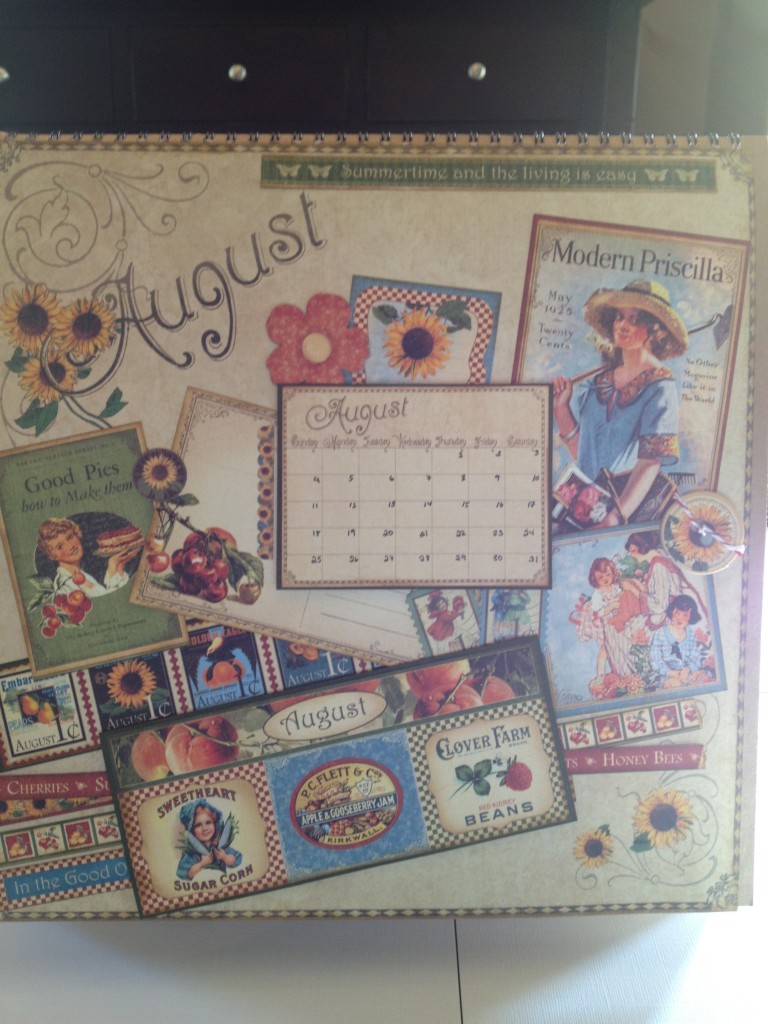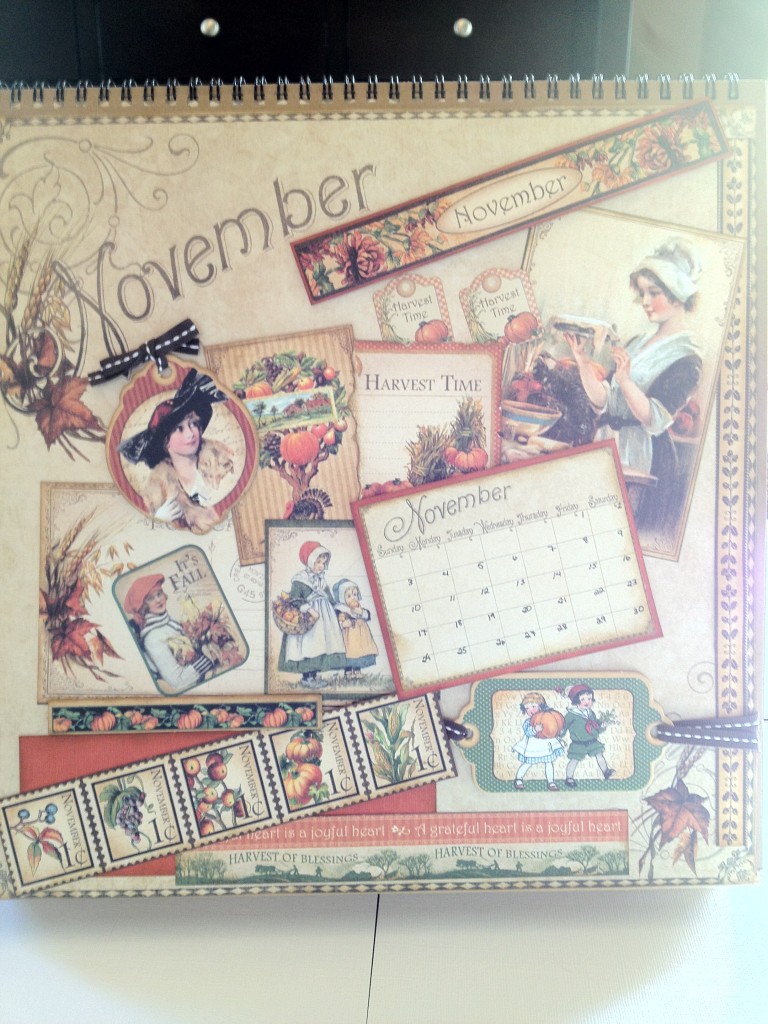 G45 5×8 Magnetic Box:
This is my very favourite project.  I covered and decorated the magnetic box in papers, stickers and chipboard from the French Country collection.  I then made a four page accordian album using the same Collection, several different G45 staples and ribbons and flowers from Prima and Stampin' Up.  These papers have such beautiful saturated hues and jewel tones that they were a joy to work with.